Lesson Plan
Lesson 1: In Emily Dickinson's Own Words: Letters and Poems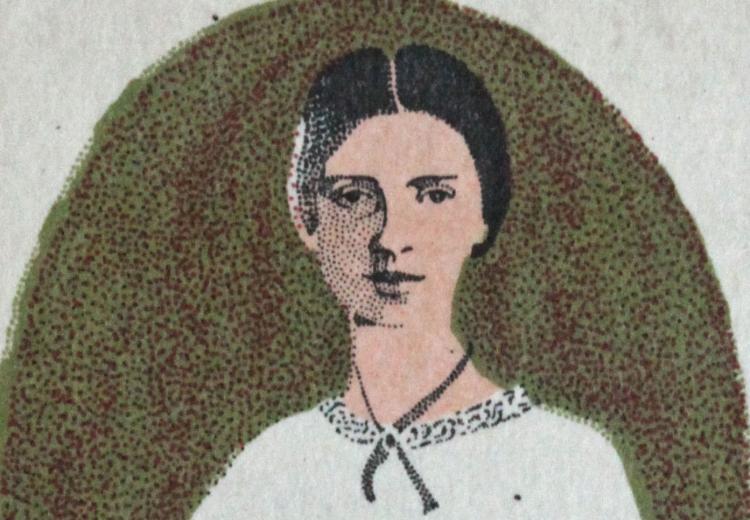 "When I state myself, as the representative of the verse, it does not mean me, but a supposed person."

- Emily Dickinson
Dickinson's letters expose a poet fully engaged in the process of crafting a persona. For students of writing and literature, who often struggle to develop a distinctive voice and then to modify that voice for different audiences, Dickinson's dialogues offer an instructive model. Ultimately, reading Emily Dickinson's letters alongside her poems helps students to better appreciate a remarkable voice in American literature, grasp how Dickinson perceived herself and her poetry, and—perhaps most relevant to their own endeavors—consider the ways in which a writer constructs a "supposed person."
For a complete introduction to the three lessons in this curriculum unit, The Letters and Poems of Emily Dickinson review the curriculum unit overview.
Guiding Questions
What did it mean to be a woman of letters during the 19th century?
In what ways does Dickinson's self-perception manifest itself in her poetry?
To what extent were Dickinson's poems influenced by and a reflection of critics and social norms?
Learning Objectives
Identify the key figurative language and stylistic elements in Dickinson's works.
Analyze how Thomas Wentworth Higginson's editorial relationship with Emily Dickinson affected her poetry.
Analyze the tensions between Dickinson's poetic persona and her personality.
Evaluate the significance of Dickinson's poetry at the time and today.